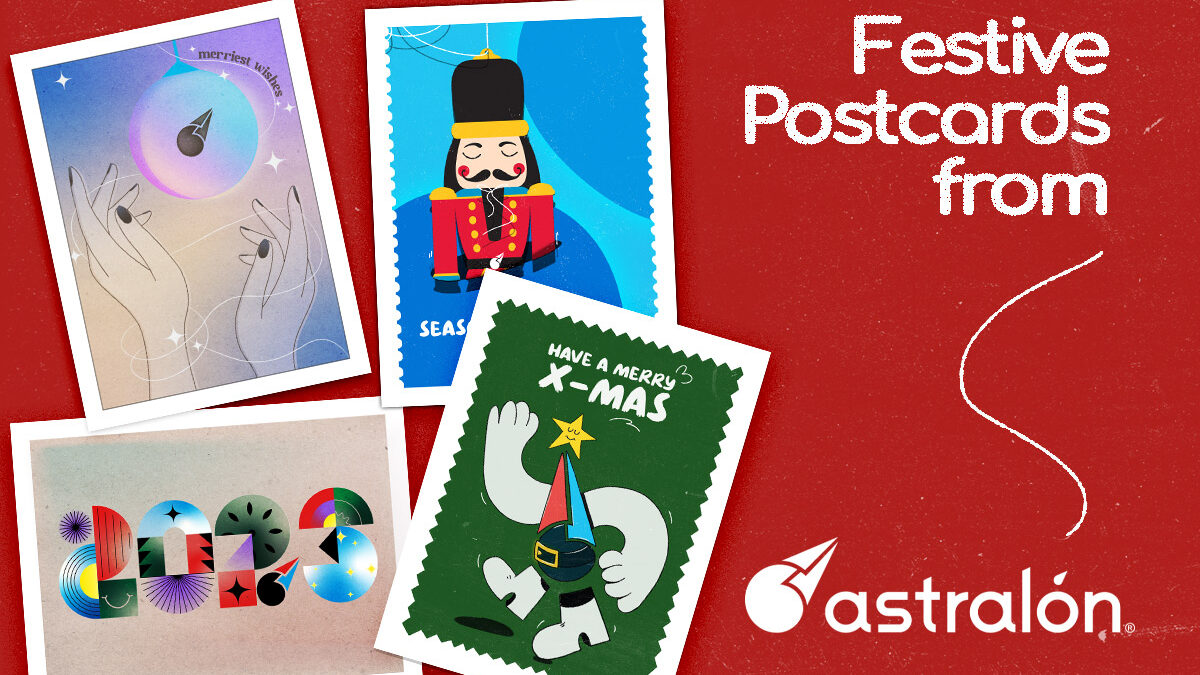 Festive Postcards from Astralón!
We are getting to the last days of the year with optimism and high expectations for the future and Astralón​'s team is ready for its annual​ ​celebration.
2022 has been a tough year but it has also been a year filled with ideas, new projects​ and collaborations,​ inspiration and hope.
So, we decided, even at the last minute, to create a simple but made-with-love festive gift for you​ and your beloved people. Our postcards have different individual designs​ and they are ready and​ really impatient to find their recipients these holidays!
​Spreading-love-and-wishes instructions:
Find them below
Share them with all the people you love in messaging platforms, emails, by post or any other way you want!​​ ​
Don't forget to accompany them with your wishes, before sending​ them.
Happy holidays to everyone!
1.
2.

3.
4.
Topics