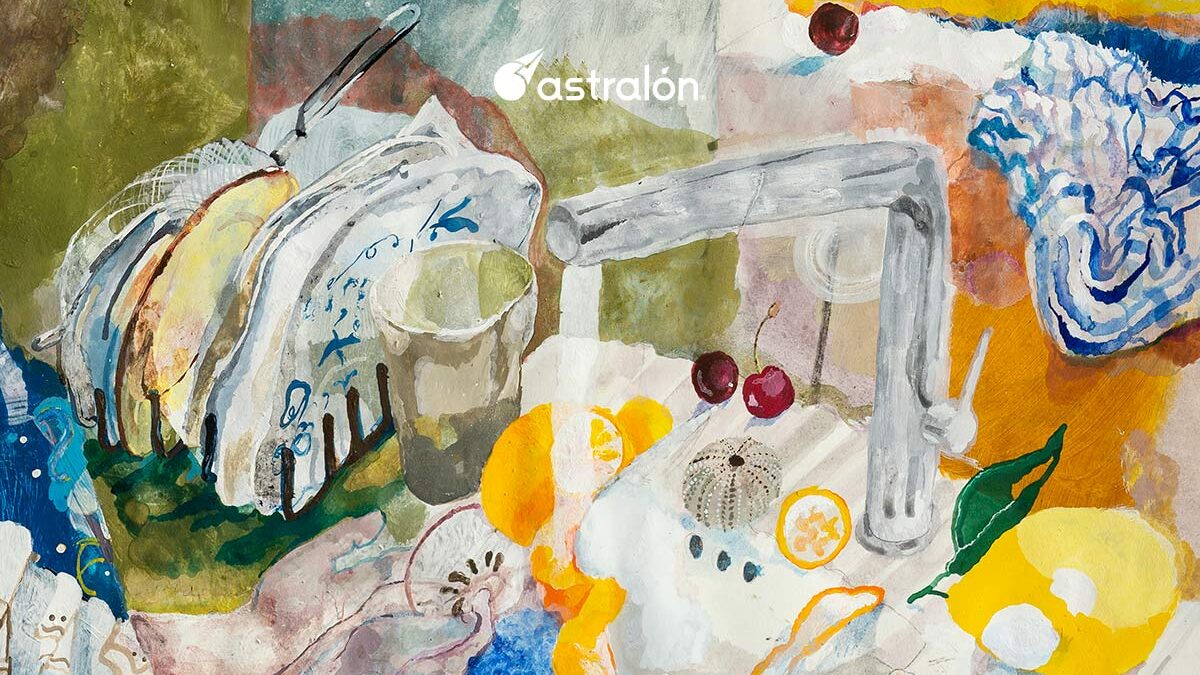 Maria Bacha Brings Her Dreamy World To Astralón!
This summer, we are truly happy to host one of the most distinguished visual artists of Greece, best-loved for her miraculous illustrations for children's books.
Maria Bacha has a sweet and chaotic mind, at least this is what we have perceived from the few moments we spent with her during the last months. Months that were obviously not easy for the most of us, due to the COVID-19 lockdown and the outcomes that arose. She has also a great and bizarre sense of humor, which made the collaboration between us even smoother.
The artwork that she created for Astralón is, at first glance, a blurry illustration that puzzles you for its purpose, but moments after, it draws you in with its dreamy colors and details. You feel calm, refreshed and ready to embrace your nostalgic summer (even though you are not absolutely sure if this summer you'll go on vacation).
Maria has illustrated more than 20 children's books and has collaborated with some of the most respectable publishing houses of Greece. She has also worked as a stage designer in theatre, cinema and television. And we guess that this is one of the reasons her paintings are permeated in childhood and the abstract imagination of a little kid.
Maria Bacha was born and lives in Athens, she has studied painting in Athens School of Fine Arts and Performance Costume in Edinburgh College of Art. During her studies, she attended printmaking lessons in Utrecht School of Fine Arts. She has presented her work in solo and group exhibitions in Greece and abroad.
Some of her awards and distinctions are the following: TigerCreate Adventure Book Competition Award 2015/2016, Greek State Prize for illustration (2008), Greek national section of the international board of books for young people (GREEKIBBY) (2004, 2008, 2019) and the Greek award for graphic design and illustration (EBΓΕ) in 2008.
You could find more about Maria Bacha here.
Topics